Our laptop sleeve features a foldable stand so when you're ready to get to work just take your laptop out of the sleeve, fold the stand located on the side of the sleeve, and place your laptop on top. Not only does this provide a more ergonomic typing position and prevent your laptop from getting scratched, but it also greatly enhances the laptop's cooling ability, allowing it to run smoother and keep internals from overheating and getting damaged.
The sleeve cover transforms into a mousepad so you have a built in mousepad anywhere you go.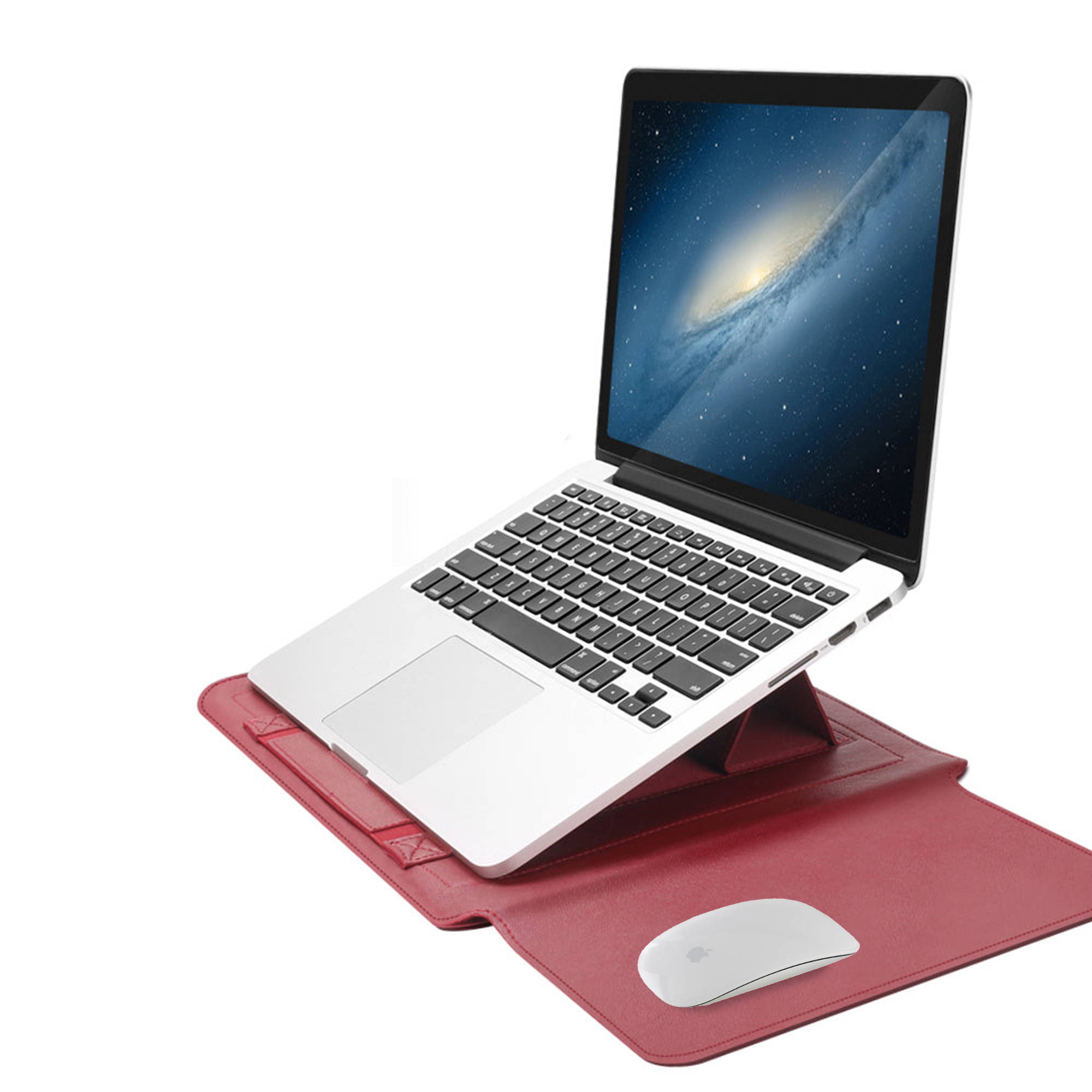 Minimal on form, not features.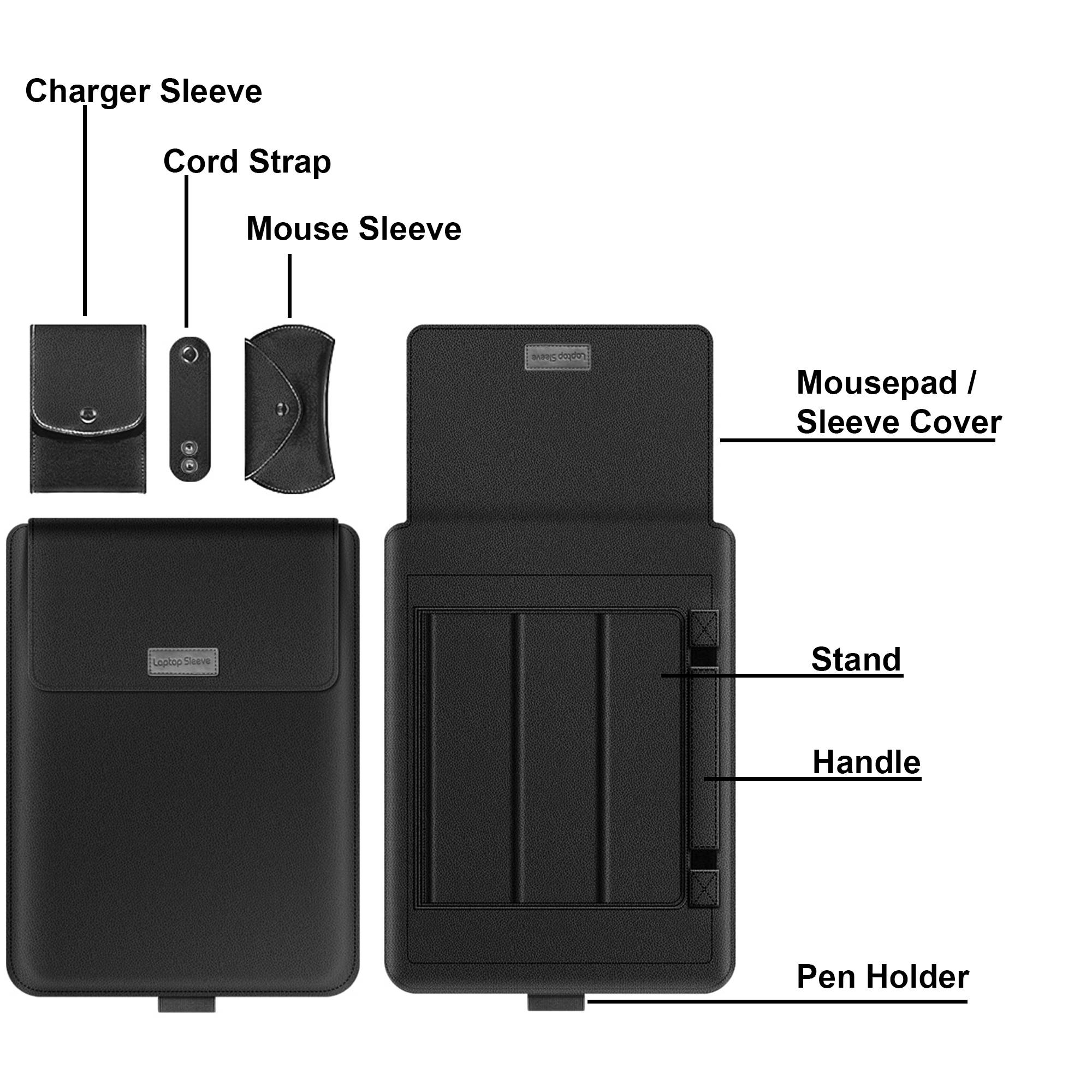 Our sleeves are designed for Macbooks but fit other laptops, just ensure you order the correct size from the diagram below. Measurements shown are internal and should be the same or greater than the size of your laptop.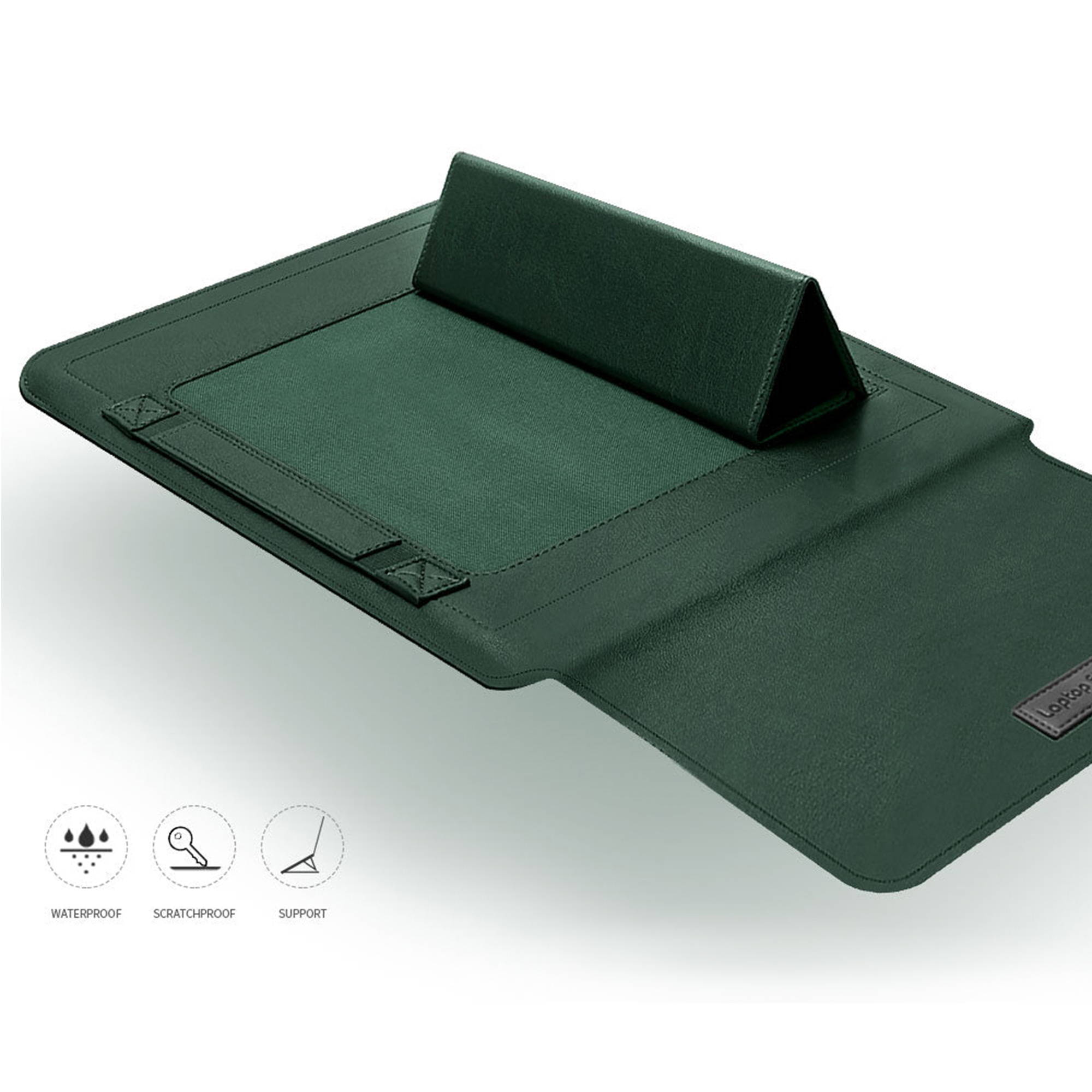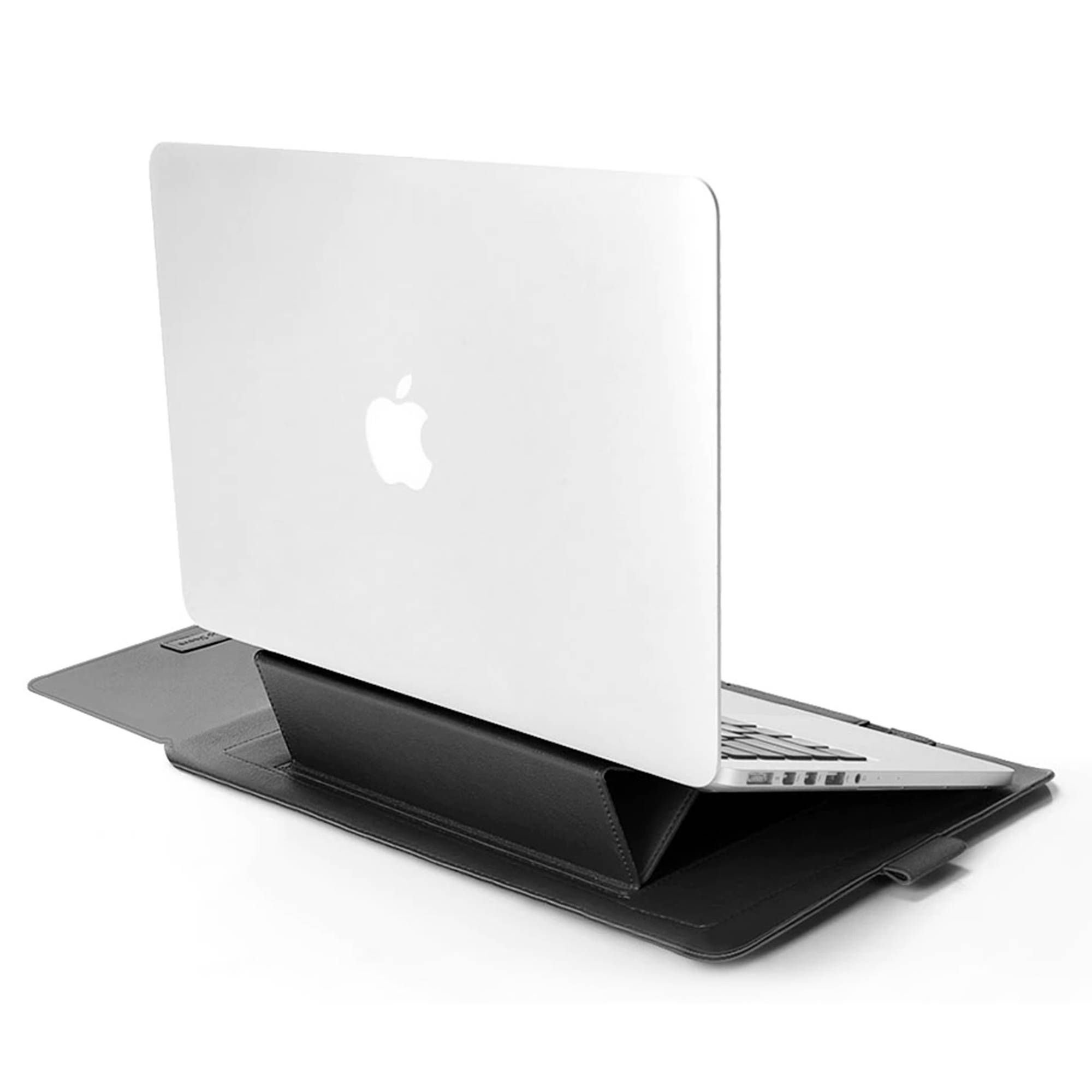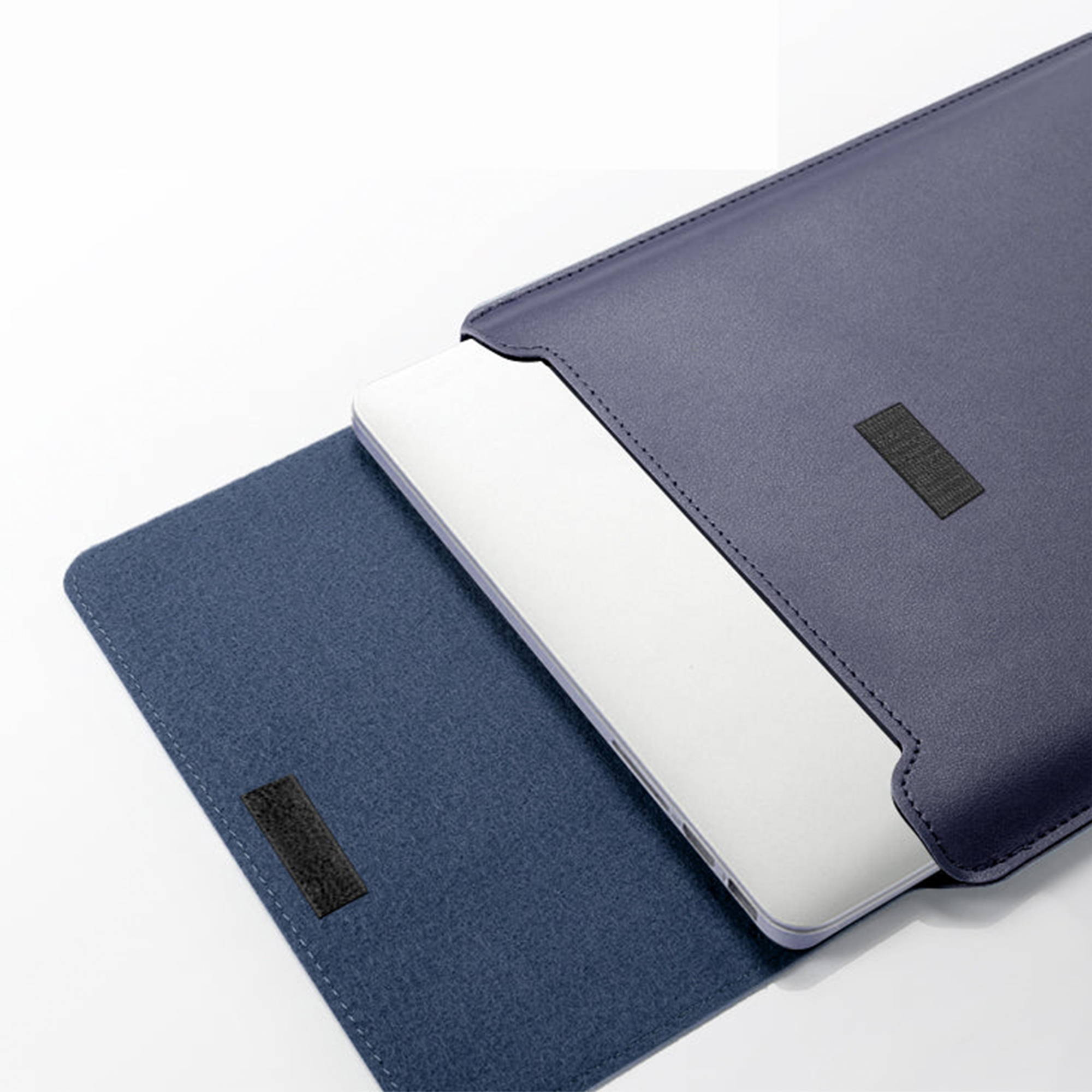 Our sleeve is designed to fit Macbooks but works with most other laptops. Please refer to the sizing diagram above to see what size you need.
Does it include everything in the photos?
Yes, it includes the laptop sleeve, charger sleeve, cord strap, and mouse sleeve. (laptop not included)
What material is it made of?
It is made out of vegan leather making it waterproof and scratch proof, with a soft lining on the inside to protect your laptop.
You can email us at info@mytagtools.com.
Yes. You will receive an email with a link to track your order as soon as your order ships.
We offer free shipping on all orders. We currently only ship to the United States and Canada. Orders are typically processed within1-4 business days of ordering. Shipping typically takes 2-3 weeks.
If you are not satisfied with your order you can return it for a refund. Please see full details in our Refund Policy.